Where Song Began
'Where Song Began' is a musical celebration of Australia's birds and how they shaped the world.
Inspired by leading ornithologist Tim Low's award-winning book, this performance piece explores the Australian origins of songbirds, 'the birds that can sing'. Such is their evolutionary significance, 'one may ask whether human music would have reached the heights it has, had the first songbird not sung in an Australian rainforest'.
This work encourages audiences to contemplate the origin of birdsong and the importance of Australia's rich and colourful bird history. The program includes music spanning 300 years, including new Australian commissions, enhanced by a film of evocative landscape stills, moving images and bird call field recordings sourced from the Cornell Ornithology Lab.
CD AVAILABLE NOW! "Spectacular" ⭐️⭐️⭐️⭐️⭐️ (Limelight Magazine)
For more details and information about upcoming performances and to purchase a CD, visit www.wheresongbegan.com.
Listen to the Radio National Podcast here: https://www.abc.net.au/radionational/programs/offtrack/where-song-began/9811914 and here: https://www.abc.net.au/radionational/programs/offtrack/bonus-mother-and-daughter-take-flight/9816490
…a work of art…a transfixing soundscape
(Sounds Like Sydney)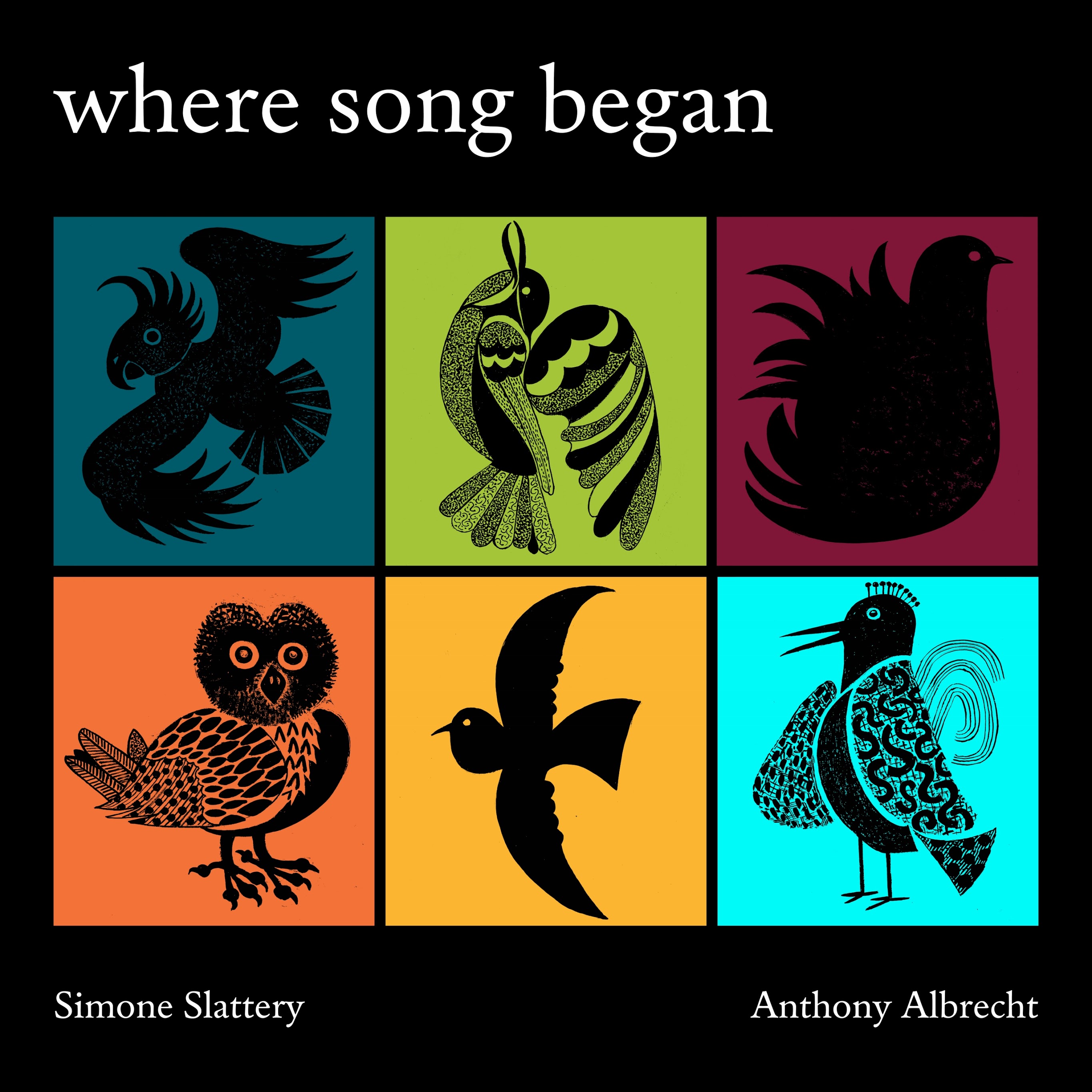 . . .
It moved me to tears…I left feeling I had been sung to by the country…
(Audience member)